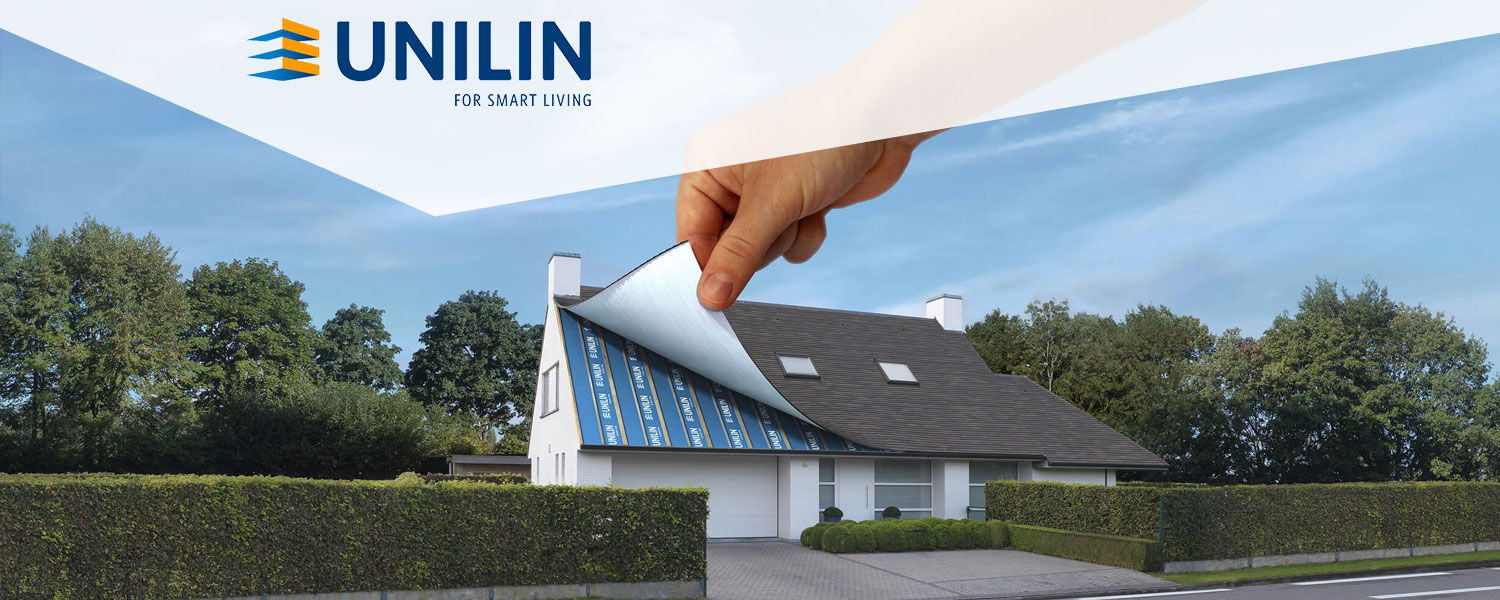 UNILIN provides the ideal insulated roof panel – strong and rigid, light and economical, sophisticated and versatile
Panels can be pre-finished or ready for decoration, with a special acoustic panel for improved interior sound absorption. There is a UNILIN panel for every application. UNILIN panels are suitable for roof pitches 0° to 60°, and for any type of roof covering e.g. traditional tiles, slates, concrete tiles, zinc etc. This versatile system is suitable for both refurbishment and new build projects and has a full warranty.
UNILIN Insulated Roof Panels comply with all European standards for quality control and thermal performance
They both meet and exceed Building Regulations requirements, and are BBA Certified.

BENEFITS FOR THE CLIENT

BENEFITS FOR THE SPECIFIER

BENEFITS FOR THE CONTRACTOR

-The UNILIN structural insulated panel is a high quality product that complies with all European Standards.
-It's durable, environmentally friendly and cost effective. The speed of construction means you move in quicker!
-You can create more roof space, instantly.
-You can have confidence that we will provide the "smart living" edge that brings distinction to your project.

 -UNILIN will provide you with the support and technical backup that you need.
-This is a technically superior, energy efficient product
-UNILIN's range of products and solutions are suitable for virtually any project you can dream of.

-It is simple, practical, safe and fast to build with the correct planning and tools. This means that it is cost effective, you don't need special trades, and you won't require tools you don't already use.
-The panels are trouble-free and watertight as soon as construction is complete because it's a sealed roof/wall that avoids thermal bridging problems and condensation.
-You keep everybody happy, by delivering on your promise to finish on time and on budget!