Medical buildings are special. They shelter not only vulnerable people, but also vulnerable equipment.


Hospitals have an enormous amount of delicate, expensive life-saving medical equipment. Even the smallest private doctor's surgery or nursing home has the same concerns. Every building material used in the construction or renovation of a medical facility of any kind needs to protect the people. So the stakes are even higher than usual when you are choosing the best roof materials and the best flooring.
Roofing Materials for Medical Buildings
No one wants a leak in any type of building, but in a medical facility a leak is more than an annoyance. It is a threat to expensive equipment that people depend on for critical medical care. The computers and paper files in a health facility store extremely sensitive and vitally important information. Damage to any of this jeopardizes people's health.
Flat roofs pose real concerns about leaks. But using the best modern roofing materials such as Resitrix Waterproofing Membranes means optimum protection. The key benefit of RESITRIX is being a self-adhesive membrane thus eliminating the requirement of torch "naked flame" and gas on site, creating a safer working environment. Resitrix even makes membranes suitable for green roofs. Low pitch roofs are common in medical facilities, and Tata Steel Colorcoat Urban is ideal for roof pitches as low as five degrees.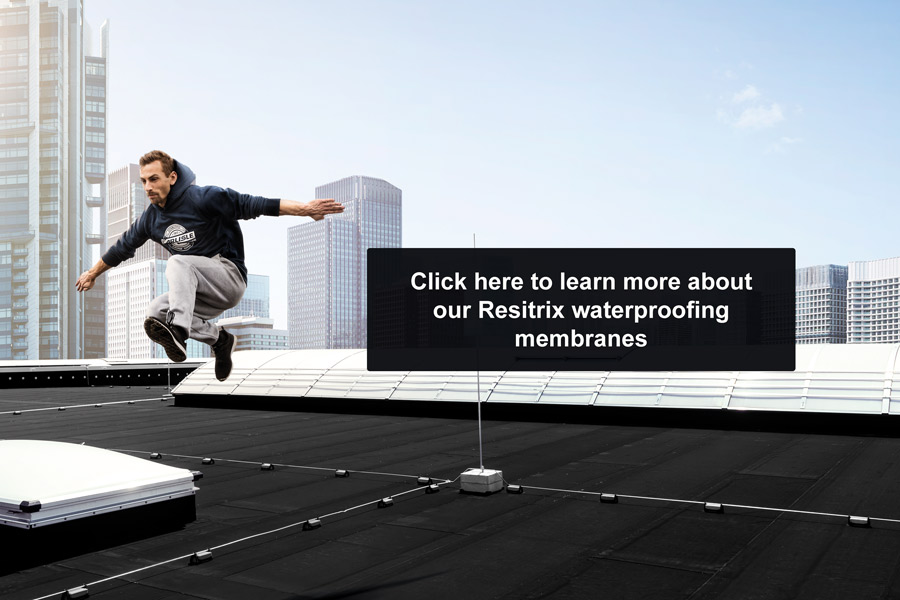 This low-maintenance roof system is guaranteed for 40 years, it and can also accommodate solar panels and roof lights. But even excellent roofs do sometimes require repairs. In a medical setting, the goal is to have the roof repaired with minimal impact on the facility. Kemperol cold liquid applied weatherproofing has a solvent-free formulation, so repairs can be done safely while the building is in use. For a nursing home or hospital, that is essential.
Floors for Clinics, Hospitals and Other Medical Facilities
Floors are vital to the safety of patients in any medical setting. Residents in nursing homes and hospital patients are often unsteady on their feet. They need a non-slip floor surface that is as forgiving as possible if they do lose their footing. Medical settings also require frequent cleaning, so the floor must be easy to clean, as well as resistant to cleaning substances and equipment. Colour also matters. Many hospitals, doctor's surgeries and nursing homes want to create a comfortable environment that feels more relaxing than the medical facilities of the past. Colour is key to setting the mood.
Vinyl flooring offers the durability, non-slip options and colour palette that health care settings need. ITEC safety vinyl flooring provides the solution to these diverse demands. ITEC isafe one floors offer superior slip resistance in wet and dry conditions, making it a safe choice for hospitals and nursing homes where patients and residents are likely to be unsteady on their feet. Featuring Hyperguard + PUR technology, these safety floors are also easy to keep looking good. This helps health centres maintain a professional, inviting and stylish look. The ITEC Concept line of vinyl flooring boasts a BRE A+ rating for Health, Retail and Industrial Shed locations.