RSL Resuprime ZP
RSL Resuprime ZP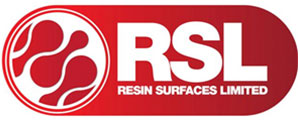 Description
Resuprime ZP is a two-pack solvent free epoxy resin zinc phosphate metal primer, designed for easy application with good surface wetting properties. Resuprime ZP is principally designed to bond thin section resin based screeds and toppings to steel and ferrous structures.
What the experts have to say

Being Green
At RSL
The natural durability of a resin floor means it's often in place for many years without needing to be replaced, avoiding all the environmental costs involved in uplifting an existing floor, manufacturing a replacement one and installing it again. If you do have to refurbish a resin system, it is easily reapplied over the existing surface. Using resin is proven to reduce waste and energy costs.

Versatile for many types of application

Excellent adhesive properties

Easy to apply

No unpleasant or harmful odours
Temperature Resistance:
Tolerant of sustained temperatures of up to 60°C
System thickness (dry):
200 microns
Coverage rate:
5 kg. will cover 20 m2 @ 200 microns thickness
Pot life:
30 Minutes from mixing
Recoat time:
6 hours or once surface has lost tackiness at 20°C
Full traffic:
34 -36Hours at 20°C
Full Information:
Check out the full datasheet available in the Downloads section!