RSL Resuthane Cristal Bright Self Levelling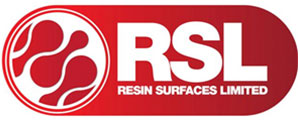 Description
Resuthane Cristal Bright Self Levelling (CBSL) is part of RSL's polyurethane self-smoothing range. Laid at a minimum depth of 3mm, Resuthane CBSL gives a stylish matt finish balanced with the strength and durability needed for any of flooring area. Resuthane CBSL is the ideal choice for any hard-wearing area.
What the experts have to say

Resuthane CBSL
Suitability
Resuthane CBSL is ideal for use in large or small areas requiring a smooth continuous flooring system that is hardwearing, has good chemical resistance and is easy to clean and maintain. Resuthane CBSL suitable for food production areas, spaces requiring high-chemical resistance and Chemical plants.

Non-taint

Seamless

Hard-wearing

Matt finish

High chemical resistance

Hygienic - does not harbour bacteria

Dust-free
Pot life incl. aggregate:
15 minutes (8 min at 25℃)
Tack free time:
4-6 hours
Light traffic:
12-16 hours
Coverage rates per 30 kg. unit:
6mm nominal thickness - 2.5 sq.m
9mm nominal thickness - 1.9 sq.m
Full Information:
Check out the full datasheet available in the Downloads section!