RSL Resustat TG69
RSL Resustat TG69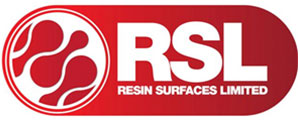 Description
Water Based Polyurethane Resin-screed
Resustat TG69 is a water based polyurethane resin-screed designed to provide excellent heavy duty usage with resistance to thermal shock, abrasion and chemical attack in many aggressive environments, providing anti-static performance compliant with BS 2050 for industrial applications.
What the experts have to say

Being Green
At RSL
The natural durability of a resin floor means it's often in place for many years without needing to be replaced, avoiding all the environmental costs involved in uplifting an existing floor, manufacturing a replacement one and installing it again. If you do have to refurbish a resin system, it is easily reapplied over the existing surface. Using resin is proven to reduce waste and energy costs.
High chemical resistance

Resistant to hot liquids

Self-sealing

Slip resistant

Hard wearing

Non-taint

Anti-static to BS2050 for industrial application
Slip Resistance:
Dry > 58
Abrasion Resistance:
0.09
Compressive Strength:
60N/mm2
Flexural Strength:
12 N/mm2
Tensile Strength:
6 N/mm2
System Thickness (dry):
6 mm
Pack Make Up:
30 kg. -
1 X Base
1 X Hardener
1 X Aggregate bag
1 X Conductive bag
Coverage rate:
2.5 m2 per 30 kg. unit @ 6mm thickness
Full Information:
Check out the full datasheet available in the Downloads section!
RSL Resustat TG69 Project