Industrial environments like warehouses or manufacturing facilities naturally need to withstand more wear and tear than most settings. They are busy with heavy machinery and materials, house all kinds of chemicals and are often in constant use by workers and visitors.
But many of the potential risks in this type of climate, in terms of both health and safety and maintaining the standards of the location, can be addressed through one single aspect of it; the flooring.
Every space needs a type of floor surface that's fit for its purpose, and for somewhere like a warehouse or a factory that's where Laydex can supply the products to keep your operation right.
What is Resin Coating?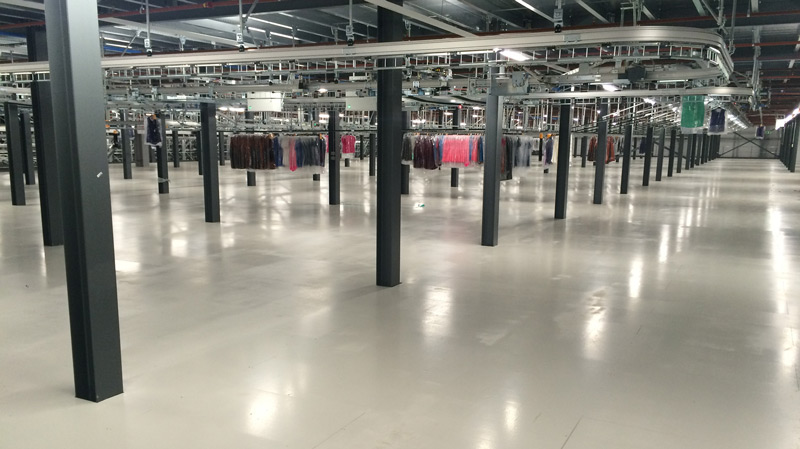 Resin coating is a finishing technique that's used to protect and add many other beneficial properties to floors and other surfaces. Different materials can be used as resin which is ground into a powder and applied using a liquid solution. Epoxy resin, a type of thermoset coating powder, is popularly used for flooring
Epoxy resin itself comes in several varieties but not only does Laydex have an extensive range of these and more, we provide a full specification service to assist our customers in ensuring they are purchasing the correct product for their project.
One we would strongly recommend for industrial settings is our Dexcoat High Build Epoxy Resin. A two component solvent-free system, it's designed for heavy duty floor coating or self smoothing topping and with the addition of anti-slip aggregates will provide a textured finish where required. The coating is applied by roller or brush to provide a hard wearing finish.
Why is Resin Flooring the Best Choice for Factory Flooring? Benefits of Resin in Manufacturing
This brings us to the main list of reasons why resin coating is the right choice for those factory floors.
Durability
It's crucial that busy, industrial or mechanical spaces can withstand large amounts of force and immensely heavy loads without cracks forming. Applying a resin coating will strengthen the flooring against cracks from any impact or damage from abrasive materials, one of several factors giving resin floors great longevity.
Resistance
Another characteristic that makes resin coating particularly recommended for these environments is how much protection they offer surfaces from chemical spills. With different types of corrosive fluids, fuels and cleaners likely to be in use, it's important that the flooring can tolerate these coming into contact and not being left littered with permanent stains or erosions.
Hygiene
Thankfully in instances when there are accidents, resin coating allows any types of floor to easily be washed as well as generally maintained with cleaning substances or power washers without further moisture damage, as the coating makes surfaces non-absorbent. Ideal for areas that will have a strict cleaning schedule in order to keep them as safe, functional and professional looking as possible.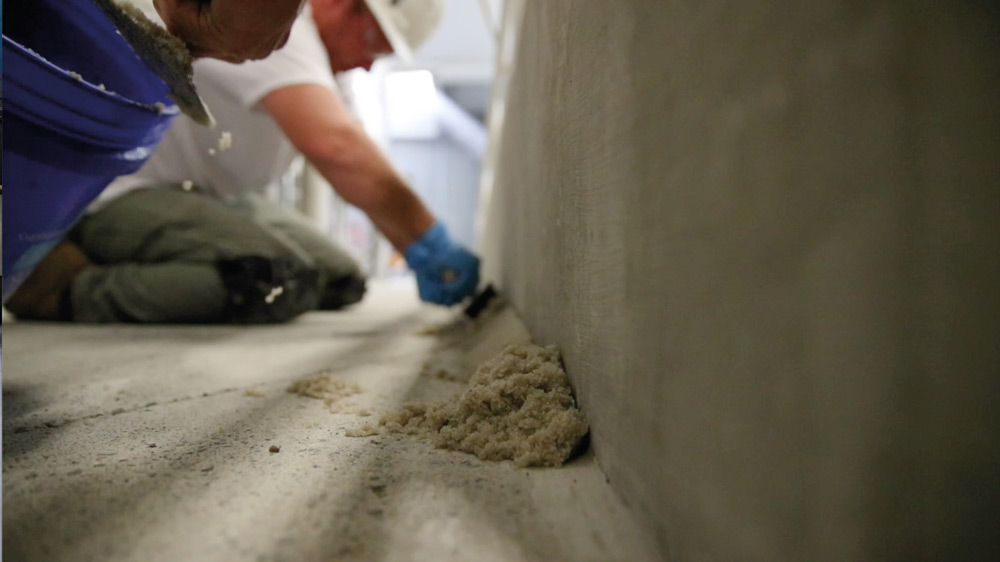 Safety
Many resin coatings will create an anti-slip profile on surfaces. In areas where there is a high amount of footfall and other potential hazards present, it's so important to ensure there's sufficient grip on the floor for both on foot workers and any vehicles in use.
Affordability
Installation costs for resin coating remain significantly lower per square foot than many other types of flooring. Pricing paired with all of its other advantages make it the premiere choice for protecting large, heavy duty spaces.
Appearance
In addition to having a bright and professional looking sheen (when kept clean!), resin coating offers the flexibility to customise the colours and patterns to fit practically any kind of business aesthetic.
How long will it take to use?
The times for a resin coating to cure (dry) vary between the type used, although many epoxies will be fully hardened and ready for use within 48 hours, while some could take up to three days. Make sure to always check this information to know what you are working with, to avoid any accidents and build in the time for this process to happen in your premises.
If you are unsure then you can always contact our specialists at Laydex who will be more than happy to provide you with guidance and expertise. Get in touch now by emailing sales@laydex.ie, call +353 01 6426600 or explore our full range of products at http://laydex.ie/products/resin-surfaces/. We provide a full specification service to assist our customers in ensuring they are purchasing the correct product for their project.