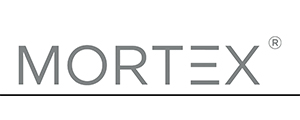 Laydex are pleased to introduce our new exclusive product, MORTEX Mineral Skin, to the Irish market!
Mortex is a colored mineral covering with a 'waxed concrete' look. With its technical and aesthetics properties, Mortex, thin and colorful, is suitable for your new construction or renovation projects!

✔ OUTSTANDING WATERPROOF PROPERTIES AND AESTHETICS
Thanks to its outstanding waterproof properties, MORTEX is perfectly suited for bathrooms. It is the ideal solution for walk-in showers, baths and sinks, hammams, water walls, etc.
✔ SWIM AWAY IN YOUR IMAGINATION
MORTEX opens the door to your creativity allowing you to choose from an infinite amount of forms and colors.
✔ ATTRACTIVE FEATURE FOR RENOVATION
Thanks to its resistance, flexibility, thin thickness and outstanding adhesion, MORTEX can be applied on a wide range of supports. MORTEX easily covers existing tiles both on floors and walls, thereby avoiding tedious demolition works.
✔ CONTINUITY IN STYLE
MORTEX opens your rooms by creating continuous surfaces, while respecting the technical limits. MORTEX can be applied on a screed with an appropriate underfloor heating system.
✔ LIMITLESS MATERIAL
Colors, shades, designs, textures, effects… the only limit is your imagination. With MORTEX, coated surfaces have an elegant and timeless look, which is entirely customized.