Laydex Extends Fortessa Offering
Laydex have just launched exciting new additions to their Fortessa range of Door Handles and Accessories. The new models comprise of Three Lever on Plate Handles namely, Versailles Polished Brass, Versailles Polished Chrome, Versailles Antique Bronze and the Stunning looking Achilles Antique Bronze Lever on Rose.
All of these models come in Box Sets comprising of the set of handles, Three Lever Lock and Three Ball Bearing Hinges and are presented in the distinctive Fortessa Design Box. This offering is complimented by a tidy In Store Display Unit which sits neatly in less than a sq metre area and which holds 10 Box sets of each model. Moreover the Fortessa brochure has been updated and provides the merchant with an extra selling tool.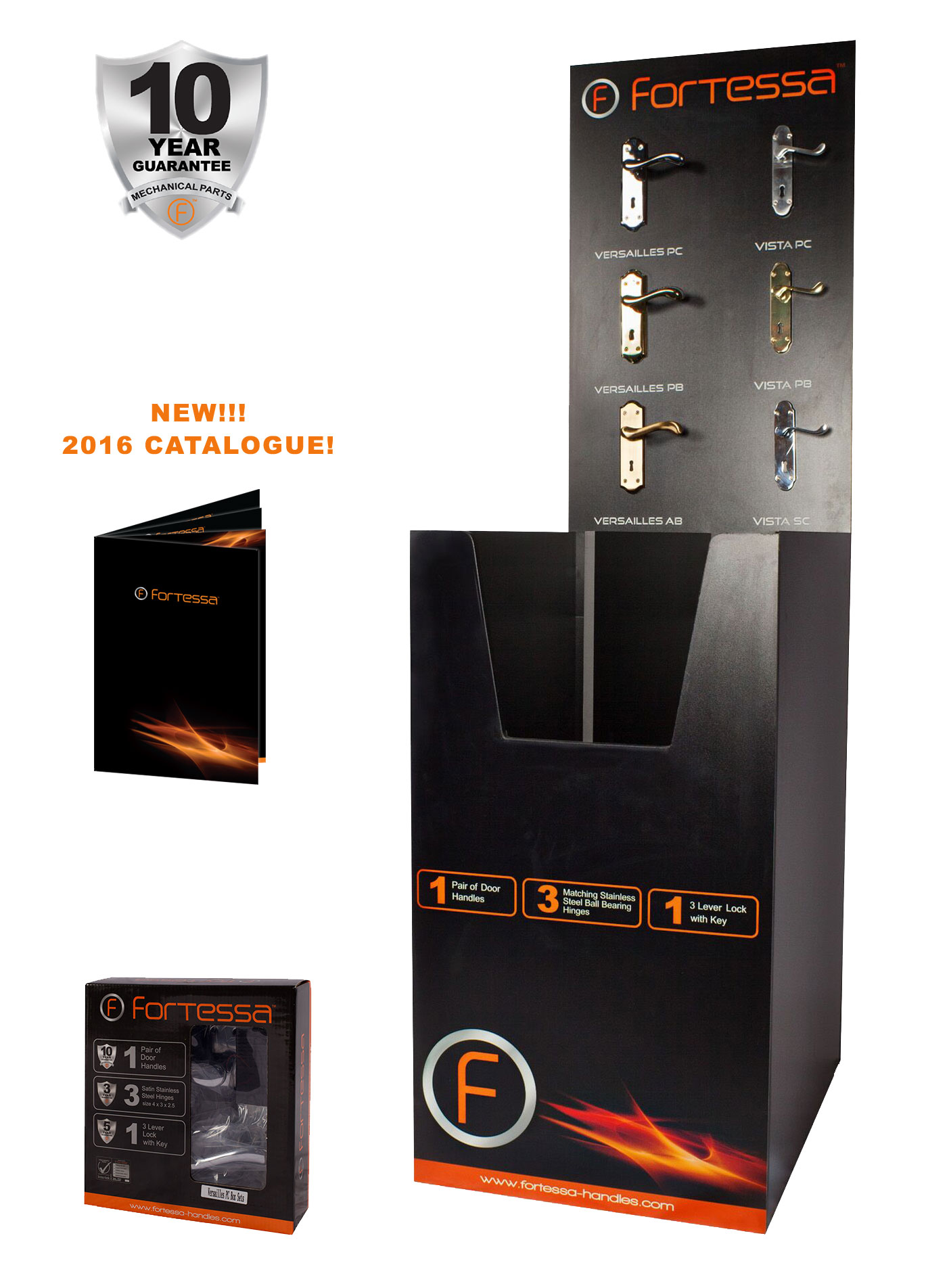 The increase in new house building activity together with the extent of the refurbishment market has seen an increase in the demand for quality Door Furniture and that consumers are looking for design orientated products which enhance the appearance of their living space. When given a choice between the old jaded standard Door handles which have been the norm for many years and the stylized look of the Fortessa Range the house owner and builder will chose the style most suited to the integrity of the modern interior.
One has to be keenly aware of shifting consumer preferences and so Fortessa will continue to update their ranges to satisfy the changing demand.
For more in formation on Fortessa range please contact our office: 01 642 6600.