Do you feel like your home décor needs freshened up but are lacking some interior design inspiration? Whether you have just moved into a new home or want to give your house a much-needed lift, our guide will give you some inspiration and ideas to make your home feel modern and fresh in time for summer!
Invest in Door Handles That Suit Your Door Type
When people think about freshening up their home, they usually think about new paint or furniture, but you shouldn't forget about replacing the door handles! Depending on the age of the property, the current handles may have the finish worn off or may not match the door type and so, changing these can be a fantastic and relatively inexpensive way to freshen up any part of your house. It is important to consider your desired style and finish when choosing the handles, as they can help tie together different design elements and create a natural flow through the property. At Laydex, we have a range of door handles on offer to suit any door type including our stunning new GOTHAM collection. This range consists of 9 different styles, all of which have been inspired by the idea of bold simplicity and sophistication and are available in gun metal grey, perfect for grey timber doors. Find out more about the limited edition GOTHAM range.
Terrazzo: From Flooring and Walls to Furniture
Terrazzo is making a major comeback and is fast becoming one of the top interior design trends this year. If you haven't heard of Terrazzo, it is a hard-wearing material which offers limitless opportunities to freshen up your home and can be placed anywhere, from flooring and walls, to tables and worktops. Our BEALSTONE Exclusive Terrazzo offers a multitude of decorative possibilities, both in terms of appearance and location. Need a specific colour to match your colour theme? Our Terrazzo products can be pigmented, providing you with an endless number of colour combinations, making it the perfect material for those wanting to freshen up their home. Read more about Terrazzo and how to use it.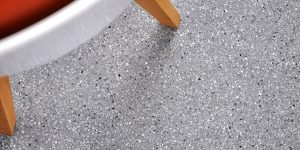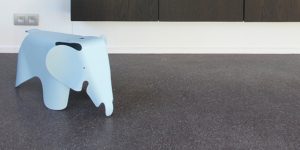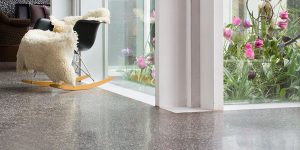 White Brick Tiles in Modern Interior: Timeless, Fresh and Sophisticated
Using decorative stone is a fantastic way to add character to your home and keep your interiors looking modern and fresh. Traditionally, most homeowners would use tiles solely in their bathroom and kitchen however, in recent years, it has become more popular for wall tiles to be used throughout the property. White brick tiles applied to a single wall are the perfect addition to any room and will compliment almost any colour combination, keeping your interiors timeless and sophisticated. Also, as tiles are long-lasting and stain proof, they will keep your rooms looking fresh for a longer period of time. At Laydex, we offer a wide range of STEGU wall cladding, suitable for both the interior and exterior of your property. Take a look at our blog and learn more about how to use decorative stone cladding throughout your home.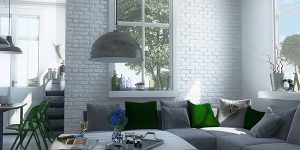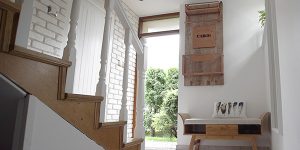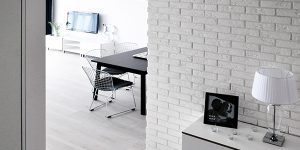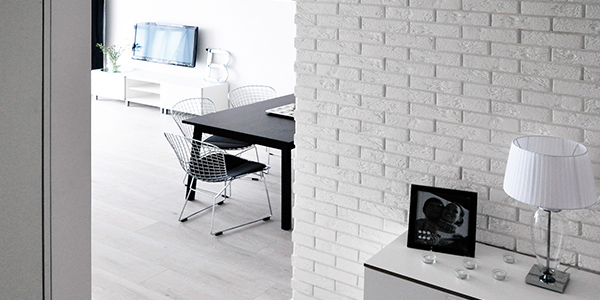 Once you have freshened up your interiors, why not turn your attention to the exterior of your property? Have a look at our useful guide and turn your terrace or balcony into a relaxing, cosy nook; perfect for those beautiful summer evenings. If you want to find out more about our products, take a look at our website or get in touch with us today.