RESUGRIP is a polyurethane resin system to produce bonded gravel surfaces.
RSL RESUGRIP a 3 component, high build solvent-free un-pigmented polyurethane binder for surface dressing with aggregates to create non-slip textured floor finishes. This resin system can be used in interior or exterior.
All Resugrip systems provide hard wearing and anti-slip flooring solutions.
Product Benefits:
High bond strength
Will cure at low temperatures down to 5 °C
Good chemical resistance.
Solvent free
Hard wearing
Slip Resistant
Where To Use:
Resugrip anti-slip flooring is suitable for walkways, treads and wet areas requiring a high slip resistance and can be applied to weathered stable tarmac, asphalt, wood steel and concrete.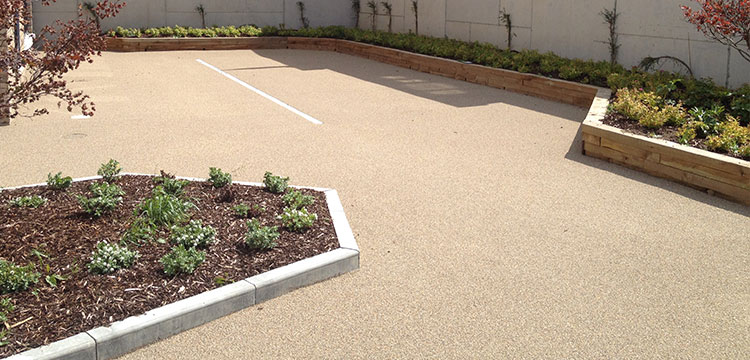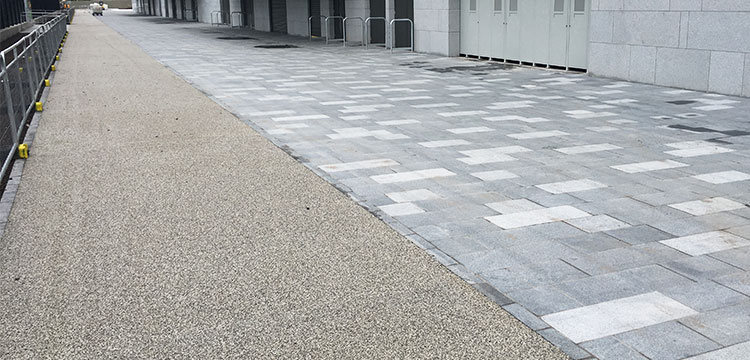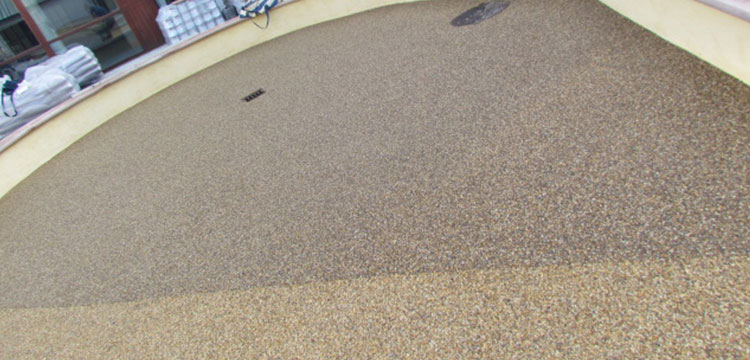 Preparation
To achieve the best performance from Resugrip the correct surface preparation is essential. Substrates must be clean, sound, dry and free of surface laitance with a minimum strength of 25N/mm2. All surfaces must be prepared by vacuum blasting or mechanical abrasion. All surfaces to be treated with Resugrip should be clean and free from loose particles, oil and grease. Surfaces should be mechanically abraded to provide a good mechanical key.
Priming
Non porous substrates require thorough preparation but do not require priming. Porous substrates require priming with Resuprime at an average rate of 4 m2 /kg. R.S. Dampshield should be applied if the relative humidity of the concrete is greater than 75% RH at 4 m2/kg, allow to cure for 8-12 hours @ 20oC. Steel decking must be clean sound and free from rust, and primed with Resuprime ZP. Resugrip is supplied as a pre-weighed resin, hardener and aggregate, splitting units is not recommended.
Application
When the primed surface is tack free Resugrip should be applied at the required rate as soon after mixing as possible. (Delay can result in variation in surface finish, colour and add to application problems.)
Mix the resin base prior to adding the hardener and mix for a minimum of 1 minute. Add the aggregate and mix for a further 2 minutes or until a lump free consistency is produced using a drill and paddle without entraining air. Apply with trowel or pin rake to an average 2mm thickness and spike roller to remove air and aid levelling. Immediately apply surface dressing 1-3 mm dust free aggregates, by broadcasting onto the wet Resugrip resin base at a typical rate of 3kg per m2 . Different aggregate types will provide varying degrees of slip resistance.
Typical hard wearing aggregates would be: – bauxite, granite, aluminium oxide, silicon carbide. NB. Resugrip is supplied as a resin system, the aggregate for surface dressing must be ordered separately and 2 – 4 kg/m2 is recommended depending on size.